PIC NIC
A wicker basket with sandwiches, panini and the unmissable bottle of wine, to fully enjoy the taste of Terra Antica. A moment of pure pleasure immersed in the green of the countryside, among the olive trees and vineyards, by the pool or in the garden of the estate.
Prices and dates upon your request.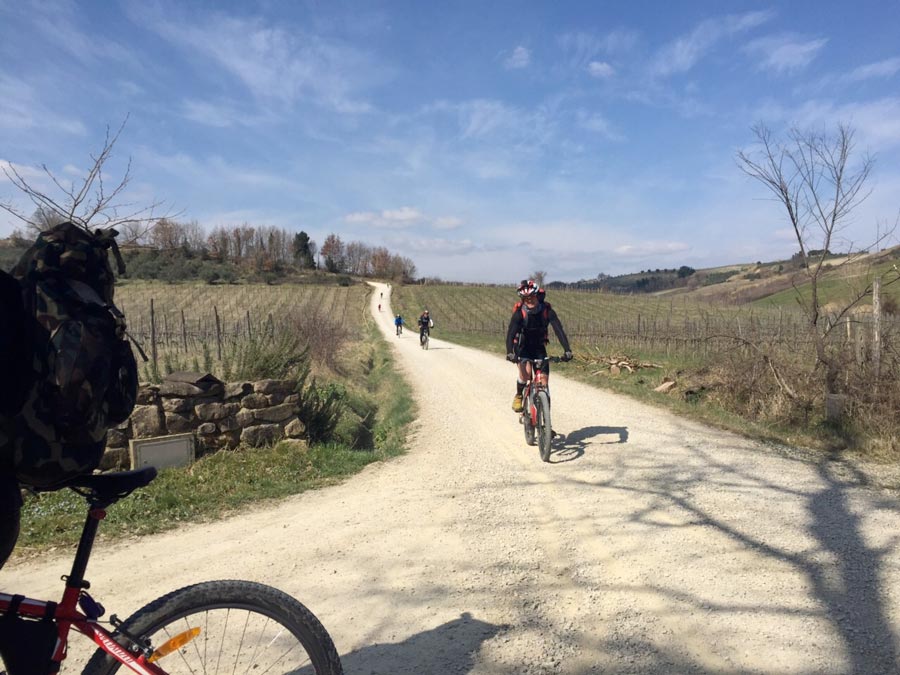 Bike tour
The south of Tuscany is perfect for Mountain Bike and Road Cycling. From March to November it is the ideal place for excursions and training.
You could rent the most modern Bikes or Mountain Bikes from us, incl. E-bike.
Prices are available upon request.
There are numerous tours that could be done through a beautiful landscape. For example: "Strada del vino Nobile" which is about 46 km long. This tour takes about half a day.
We also offer a guided tour; expert guides will take you through the surroundings.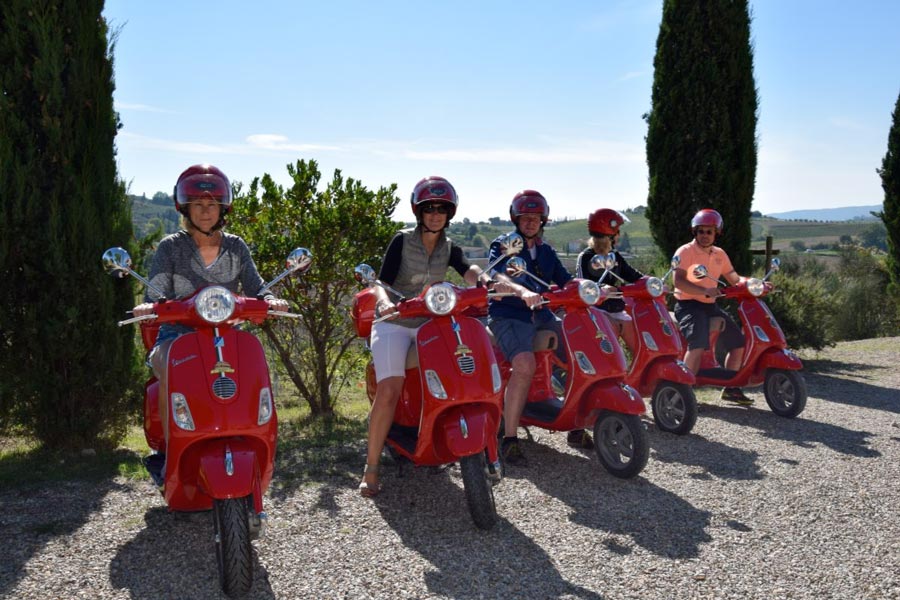 Vespa tour
Another flagship is our Vespa tour. With the red Vespa you could cruise though all southern Tuscany, coming also to Umbria. Small towns such as Monticchiello, Pienza and Montalcino can't be missed on the tour. Ideal are Bagno Vignoni, Bagni San Filippo for a refreshment during the tour.
Also here guided tours are available.
Prices and dates upon your request.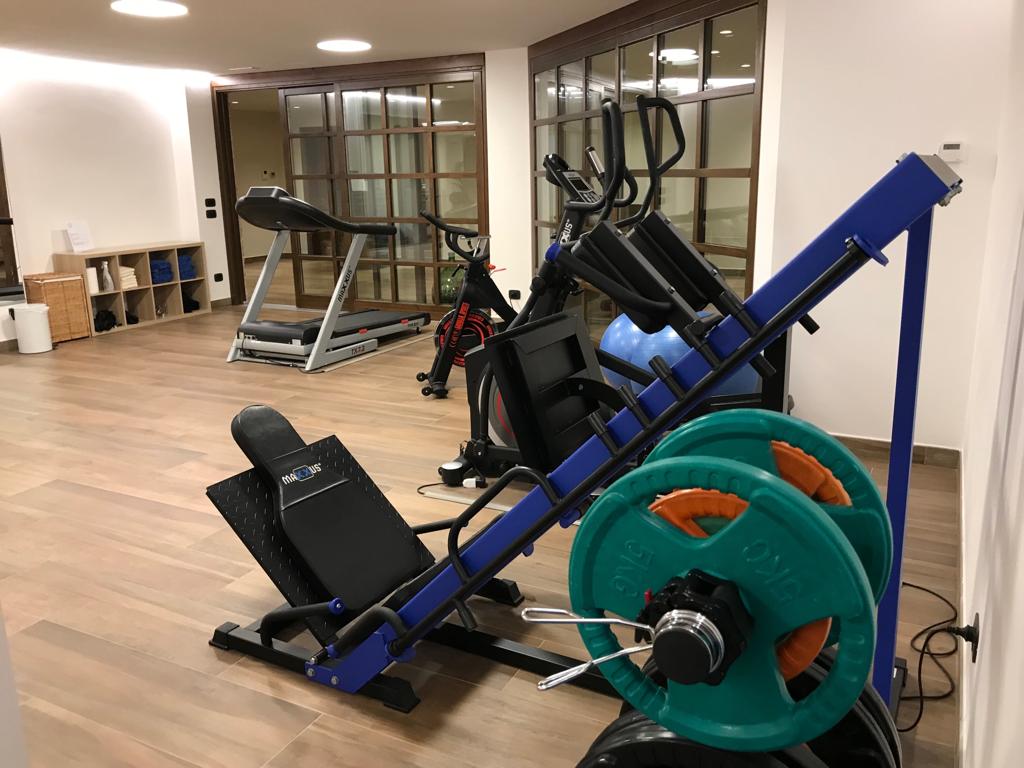 Gym
The gym is perfect for everyone who would like to add some exercise to their holiday program. Modern and professional equipment is available in our gym. Equipment for cardio, circuit training, and several free weights.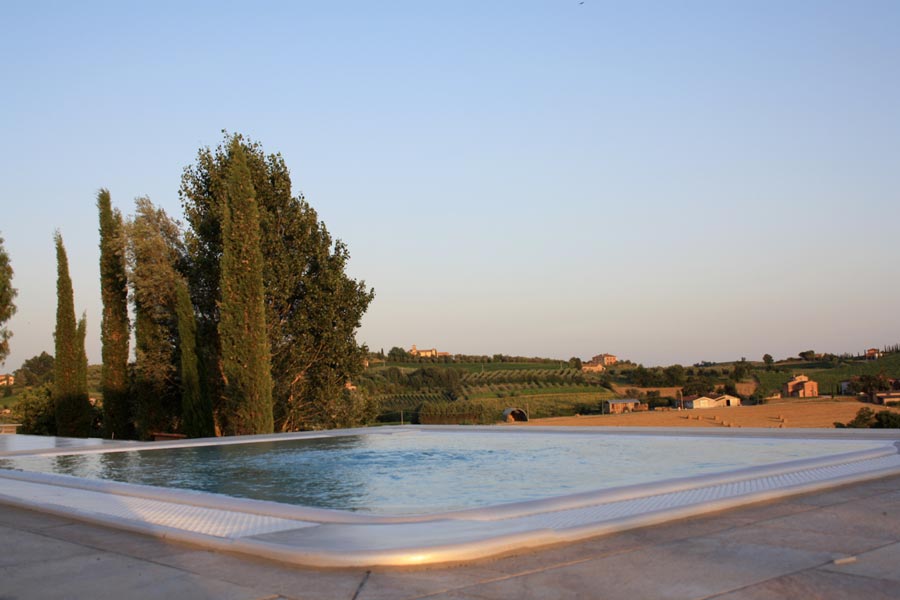 Whirlpool
After a long tour day or bike tour there is nothing better than a good immersion in hot water? No problem! Next to our pool is our heated whirlpool. Enter and watch the sunset with its beautiful colours while you are getting a delicate massage from the water.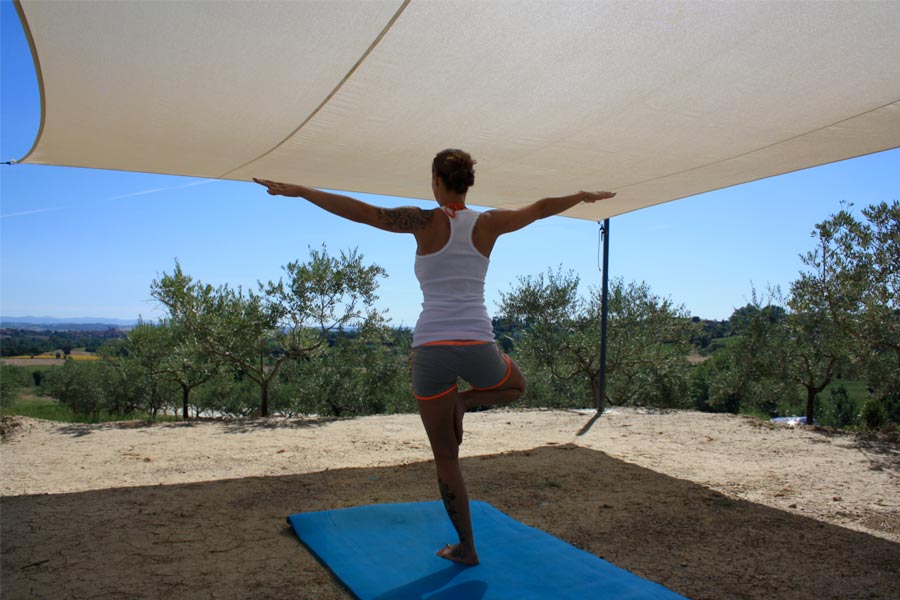 Yoga
When you find peace within yourself, you become the kind of person who can live at peace with others. Peace Pilgrim
Yoga is a very well know and widely accepted practice nowadays. We also believe that it is the perfect mix of exercise and relax. In the middle of our olive groves, we have built a place entirely dedicated to Yoga. Take a deep breath and relax you!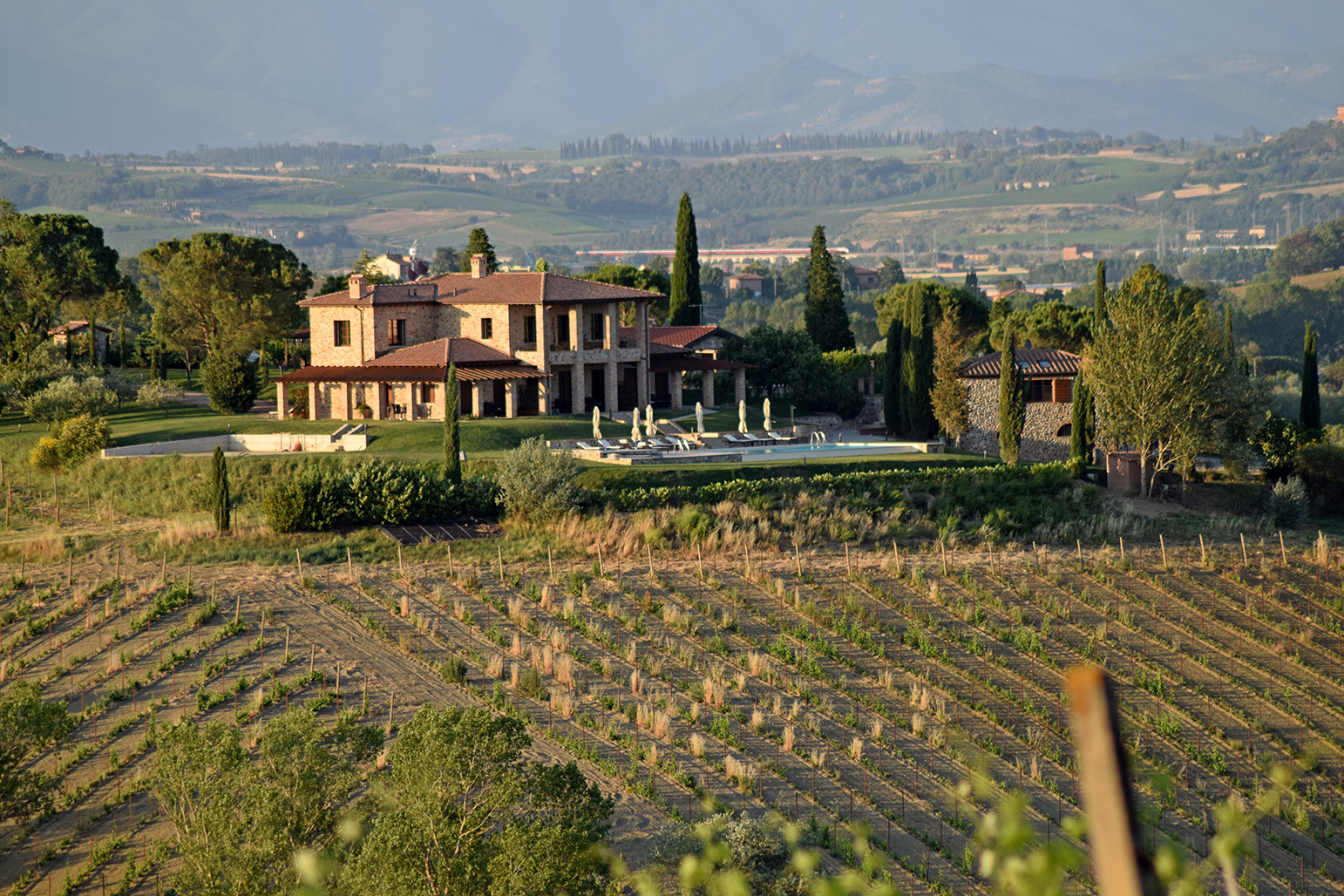 Jogging
Cardiovascular activity is present in all of us nowadays, we decided to build a path of about 2 km surrounding our property.
The cross-country path surrounds our vineyard and olive groves and has a small hill included.
Enjoy the run!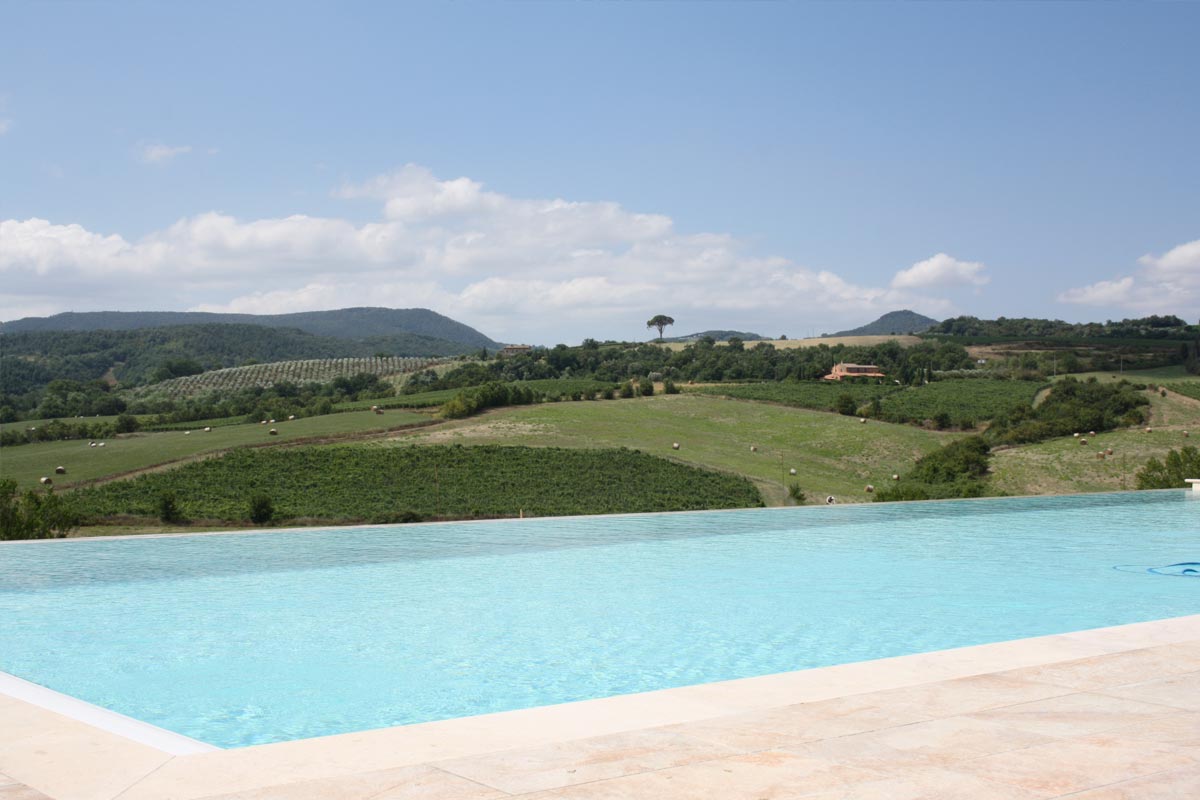 The big infinity pool
The big heated swimming pool is the ideal place to spend time during a hot summer day. Eighteen lounge chairs, several umbrellas provide a relaxing atmosphere for you and your family.
Relax, read your favourite book and refresh yourself. Whether you are inside or outside the pool you can enjoy the beautiful view.