Terra Antica was born on the hills of the area called "Sanguineto" where the "Vino Nobile di Montepulciano" has its greatest expression. Terra Antica has planted in total 15 hectares.

Terra Antica is certify full organic/biologic. All our wines produced and sold are "organic". In 2018 our steel fermentation area was completely renovated in order to control quality even better. We added most recently also wooden barrels, 10 Barriques and 10 Tonneaux important for the Nobile and the Riserva.
The vineyards are closely followed throughout the year: from pruning to harvest, especially during the peak of the season, all with strictly organic agriculture. The grapes are hand-picked in a period from September to October. The first wine of the year is our Rosé, followed by the different Whites. Roughly 6 months after harvest we obtain the Rosso di Montepulciano. For the Nobile the wine has to stay min. 2 years in barrique, after 3 years – using the small 250 l barrels- we get the Riserva. Terra Antica adopts the technique of sterile cold bottling. Sangiovese, Merlot e Cabernet are the real "gems" of the Terra Antica vineyards.
Italian Wine Union, Chamber of Commerce and Consortium of Vino Nobile of Montepulciano are certification bodies for the high quality of our wines, which are subject to strict checks until the time of bottling.
The annual production of Terra Antica will reach > 200´000 bottles, divided in Rosso, Nobile, Riserva, different whites and our rose. New grapes have been planted and we are looking forward to surprise market very soon.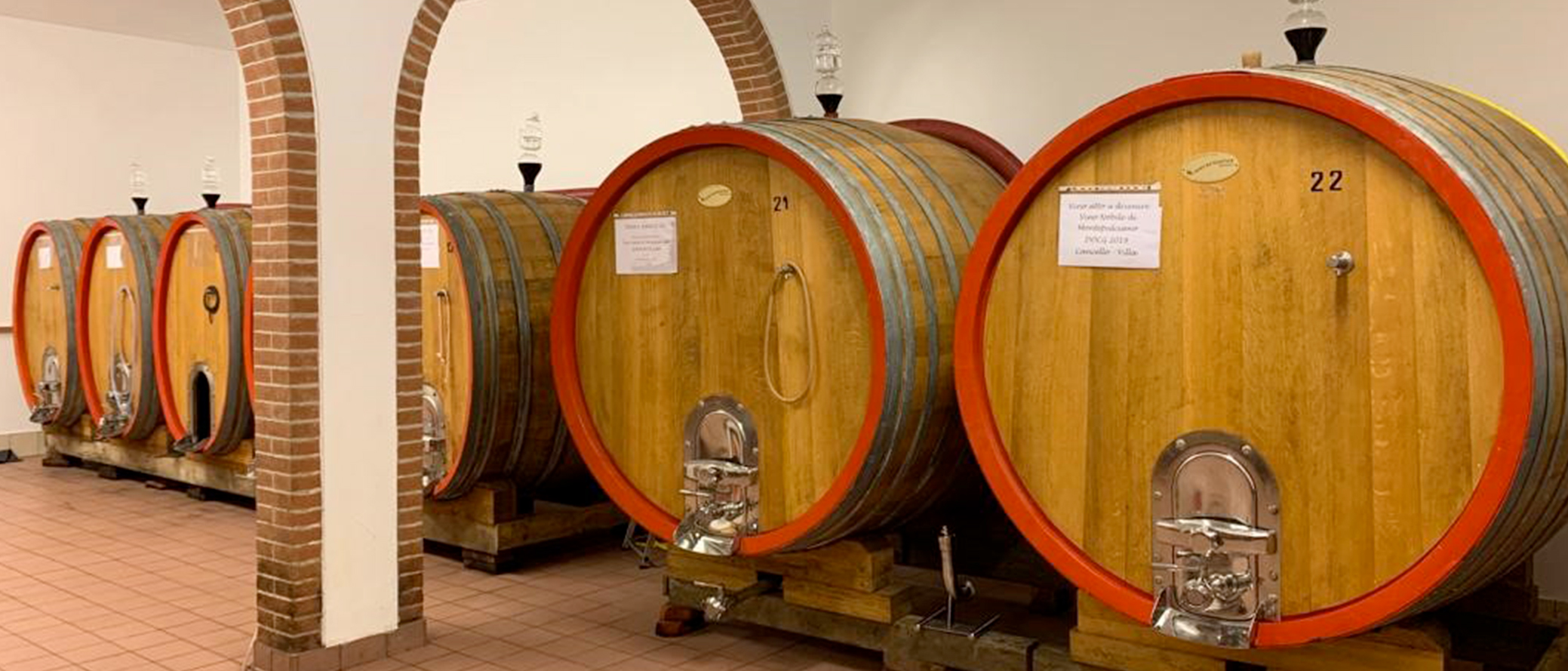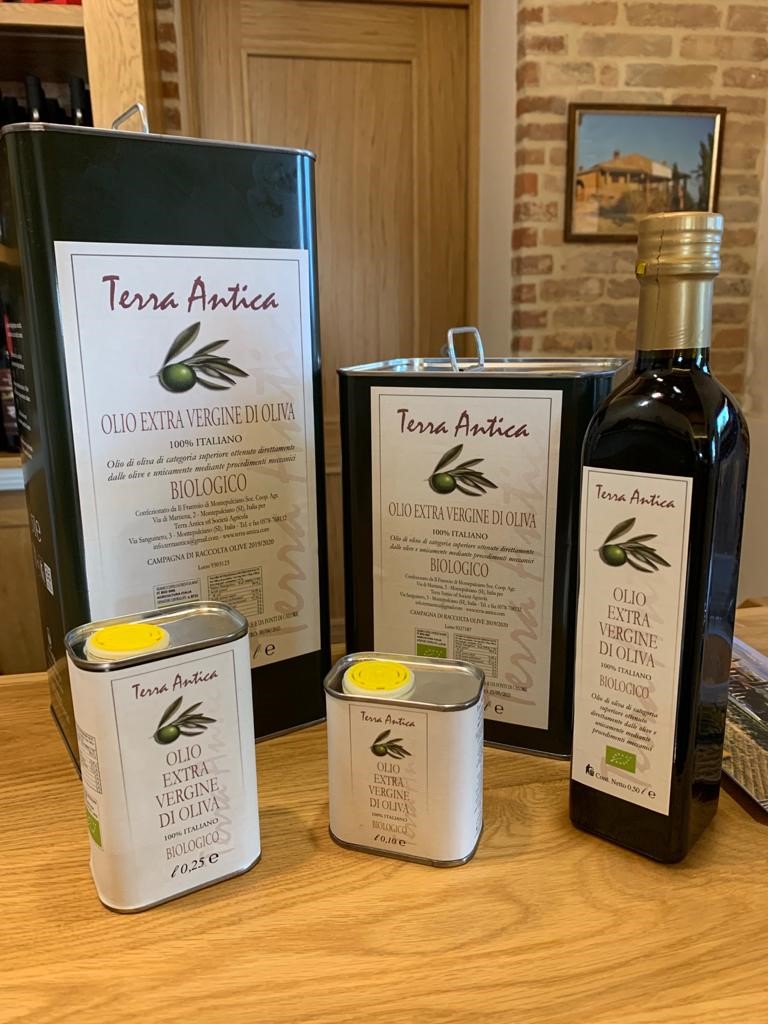 Olive Oil 100% Organic/Biologic
Terra Antica uses organic and sustainable farming practices that ensure minimal environmental impact. Two hectares of our land, are dedicated to the cultivation of native olives, Frantoio, Moraiolo and Leccino. In November, the best olives are rigorously hand-picked and prompt brought under strict control to the mill so that they maintain all their properties. This allows us to trace the batches of the productions. The olives are strictly cold-pressed to produce our exquisite extra virgin organic olive oil, the superior quality of which is measured according to the sensory parameters set by the European Community.
Our olive oil is not a blend it is a pure organic product without any traces agrochemicals.
Tours through wine cellar and vineyard
Don't miss the opportunity to come and visit our winery and taste our wines. By reservation we will be happy to guide you in an unique experience, you can choose between several tours.
For info contact-us:  info@terra-antica.com
Tours could be booked from 11 a.m. to 4 p.m.