Italy is the home of good food and wine, as well as culture and history. From us you can find the best that Tuscany has to offer.
Below you can find some solutions for breakfast, lunch and dinner. With only 10 EURO/ day/ person/ you can add breakfast to your reservation.
Children pay only 8 EURO/day/child.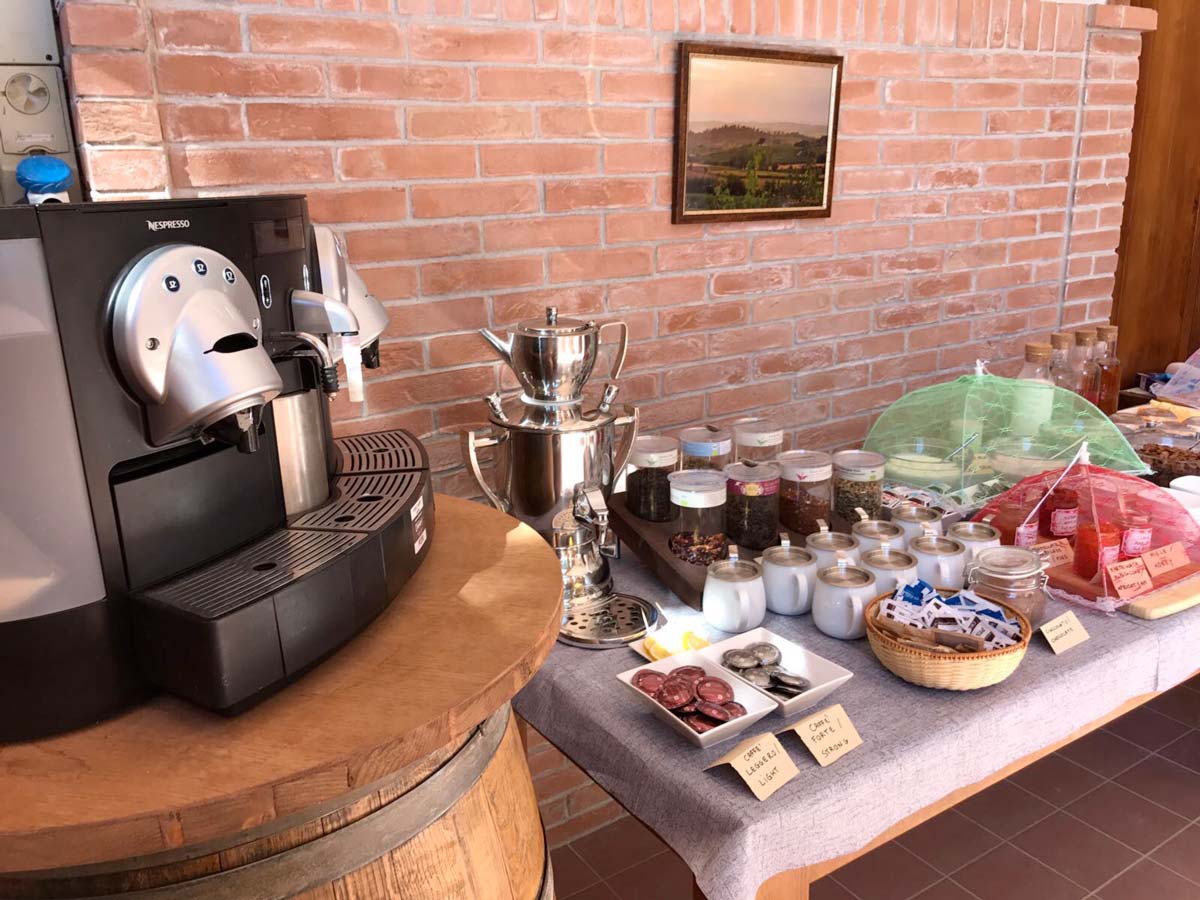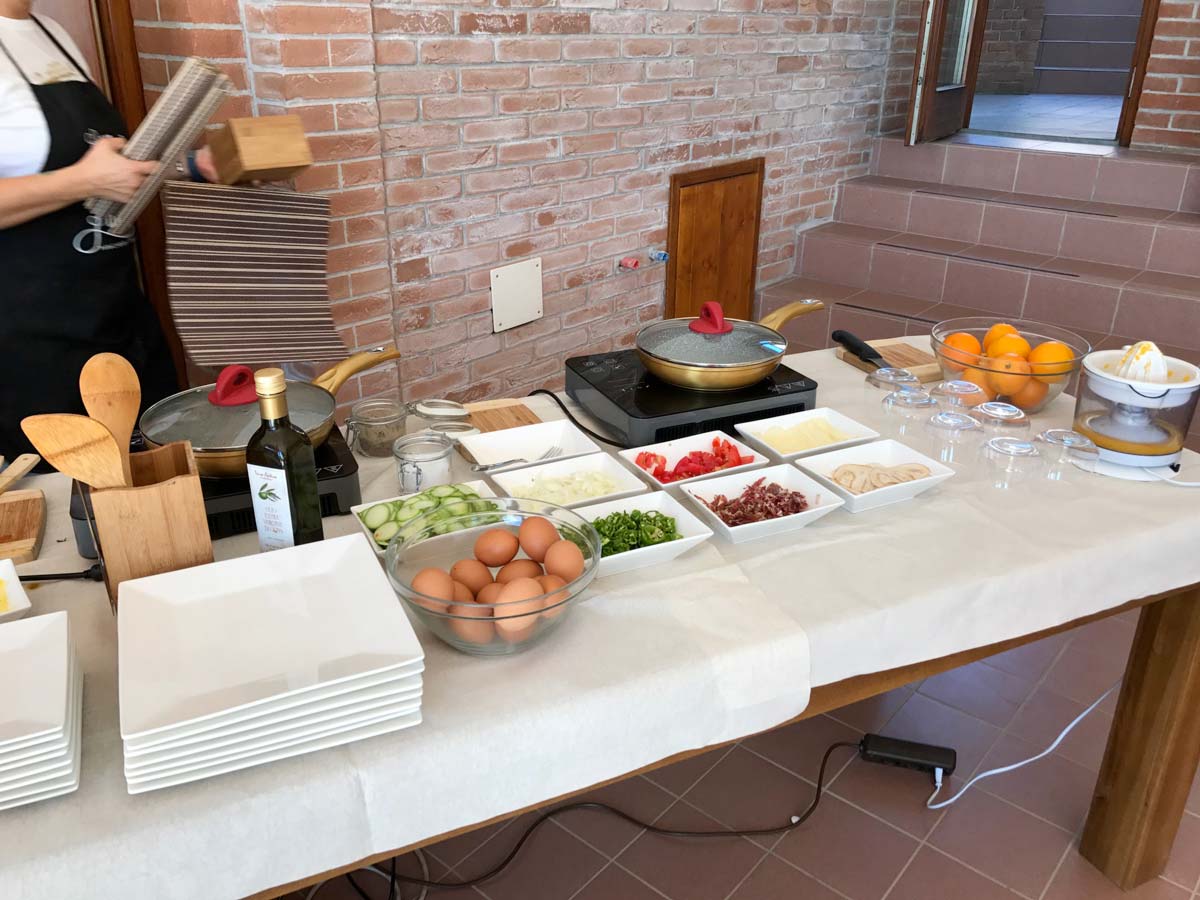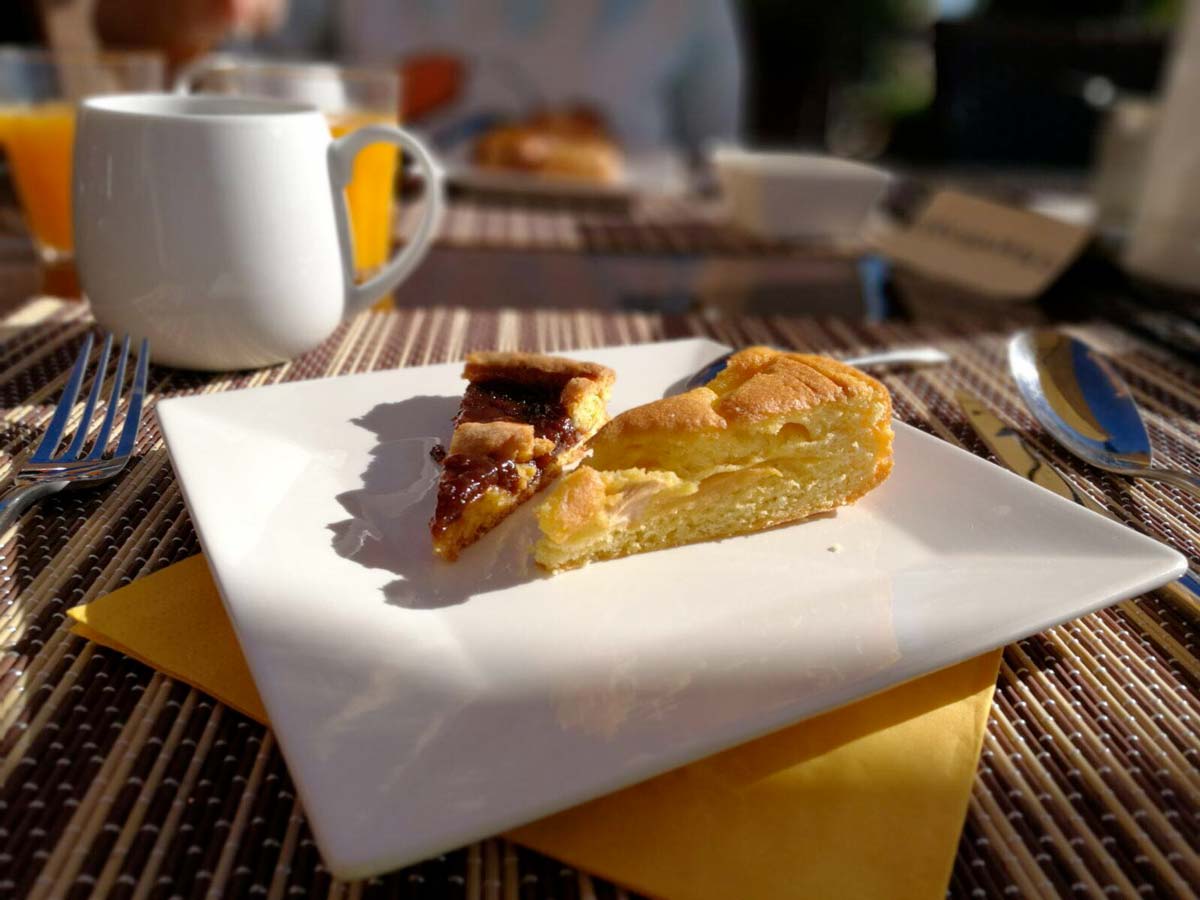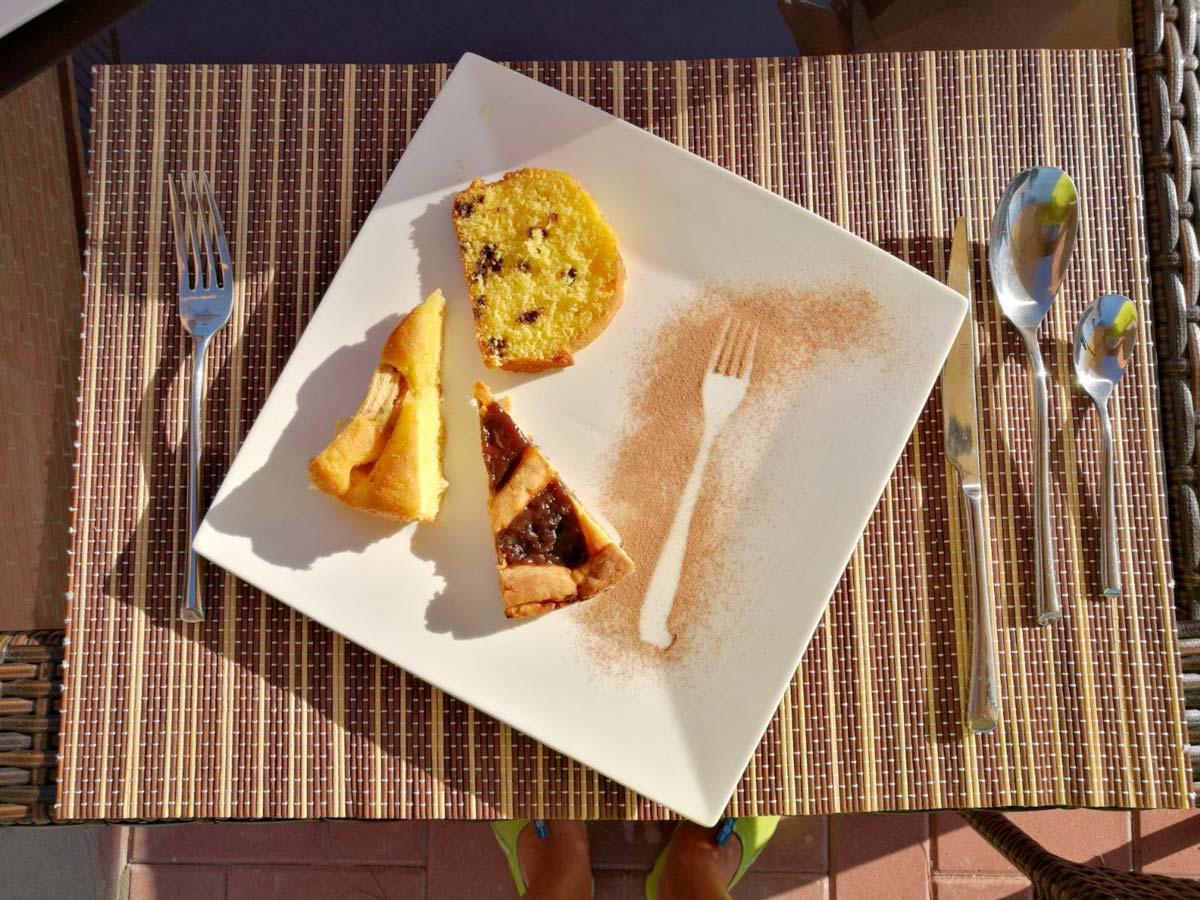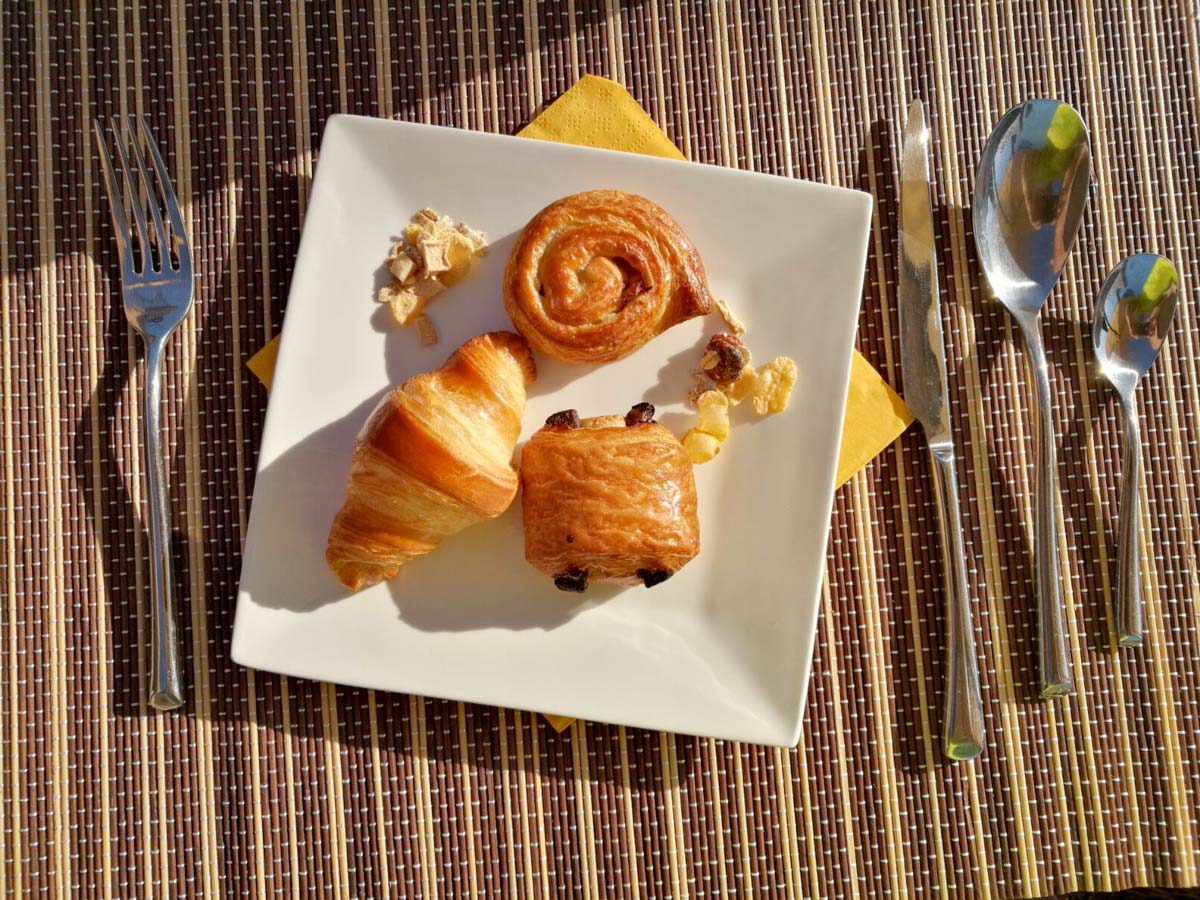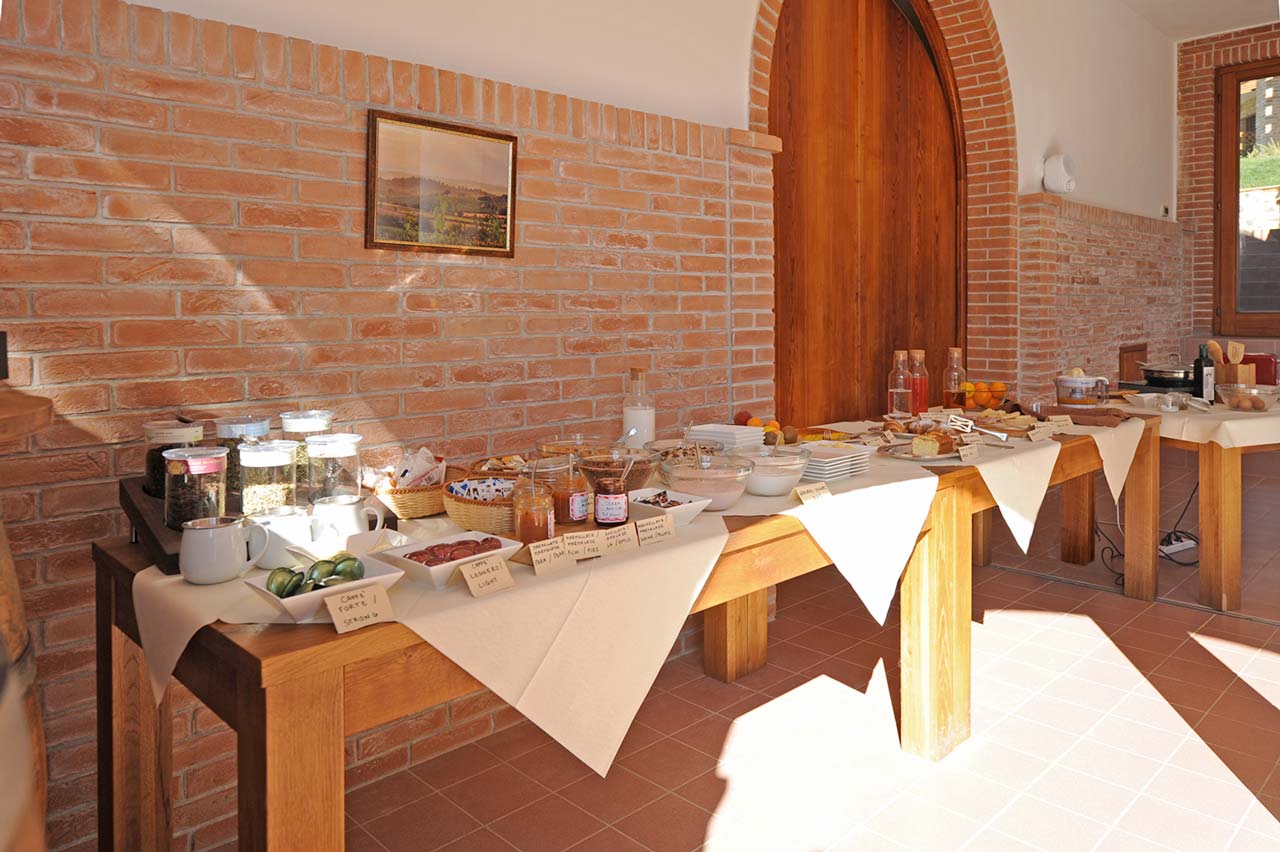 Breakfast
Every day we offer you a wide assortment of food preparate by our staff.
We offer you rich buffet of local produce for breakfast. Homemade jams, ham, cheese, and salami and freshly prepared eggs for you in any way you prefer; omelette, scrambled, fried; homemade cakes. Freshly squeezed orange juice and fresh seasonal fruit.
During the day you can order your snacks, or our tastings, choosing from our menu that you will find on site. On some days of the week you will also have the possibility to partecipate on a tour, barbecue or to spend an evening under the stars with the company of a good wine.
We also suggest you visit our trusted partner: Restaurant L'angolo.
A love for tea ♥
Tea is a passion, for this we offer our guests organic tea made from Bioteaque.
In our buffet breakfast there is a section entirely dedicated to tea, prepared in a special cups with filter. Green tea with lemon grass, black Sencha or Detox tea are also available during the day.
Our staff will inform you about the infusion time of our teas.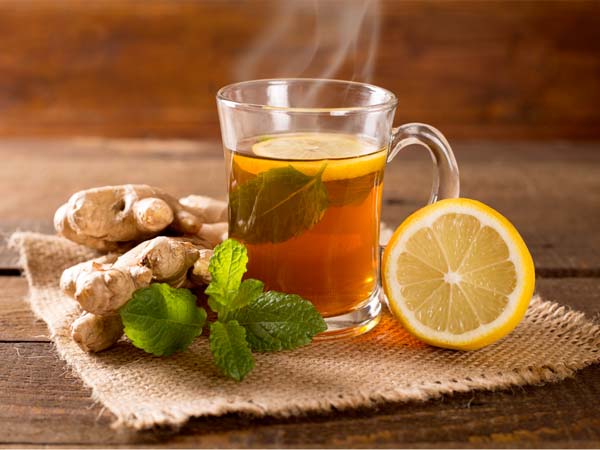 Lunch and dinner: we offer you many different choices.
Option 1: a traditional barbecue dinner.
On weekdays, we organize a traditional barbecue dinner at Terra Antica. We will serve you our wine and the best Italian cuisine.
When you arrive we will inform you of the day of the Barbecue dinner so that you can reserve your place if you will be interested!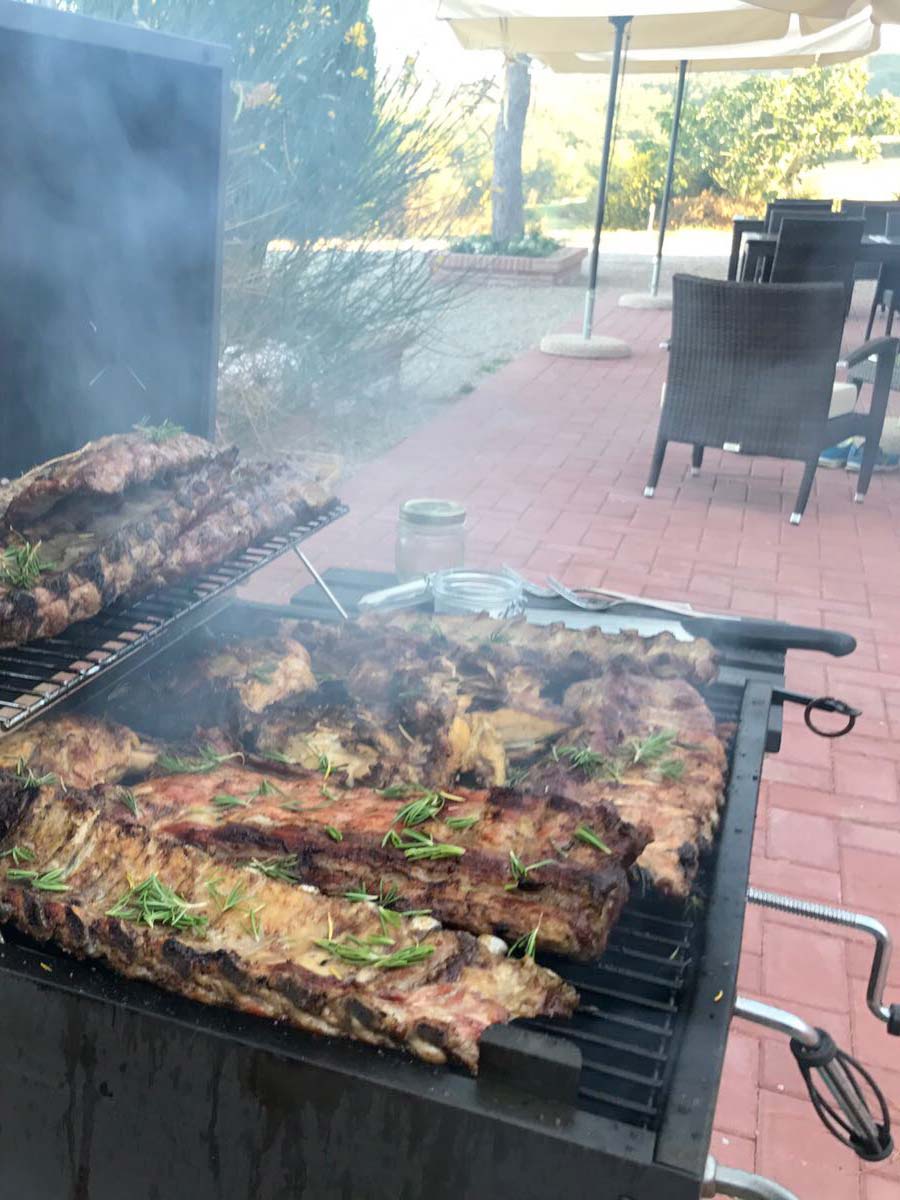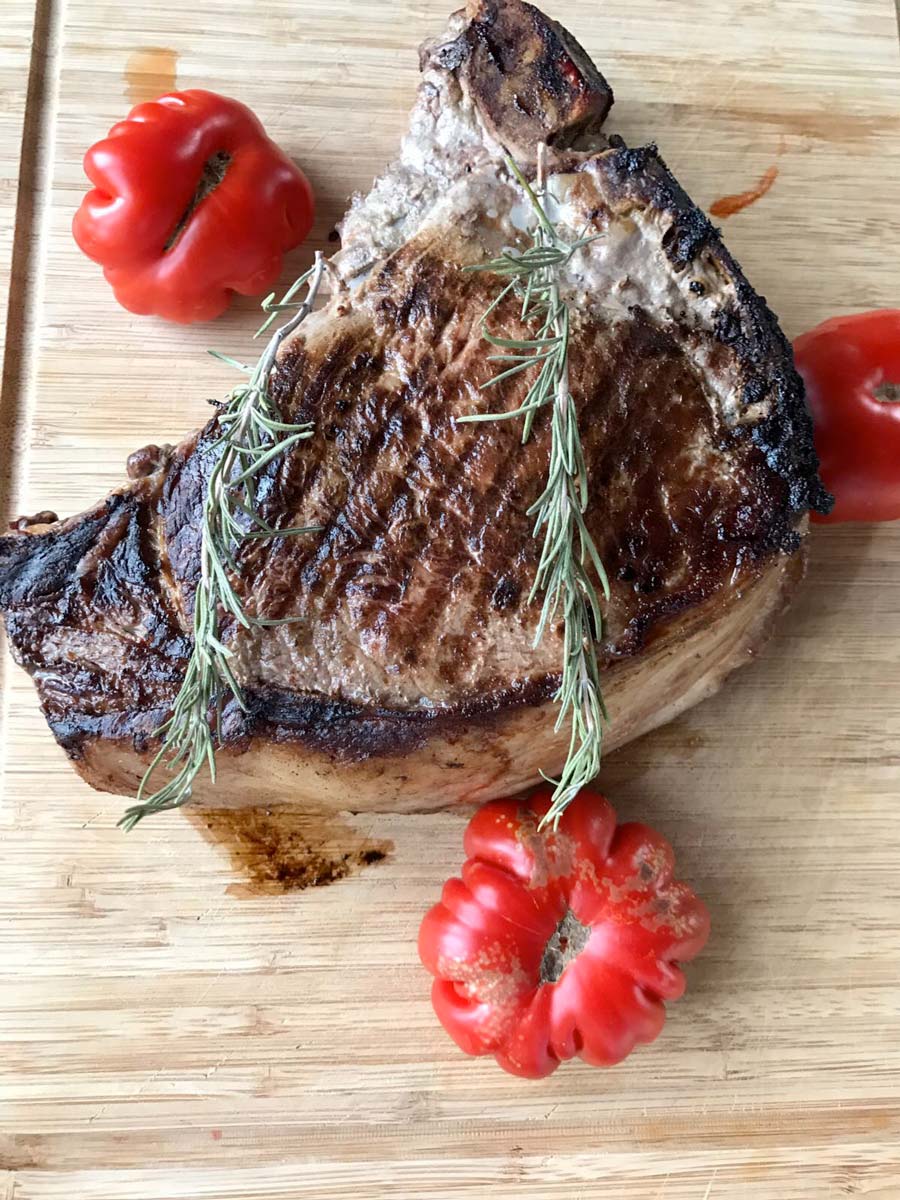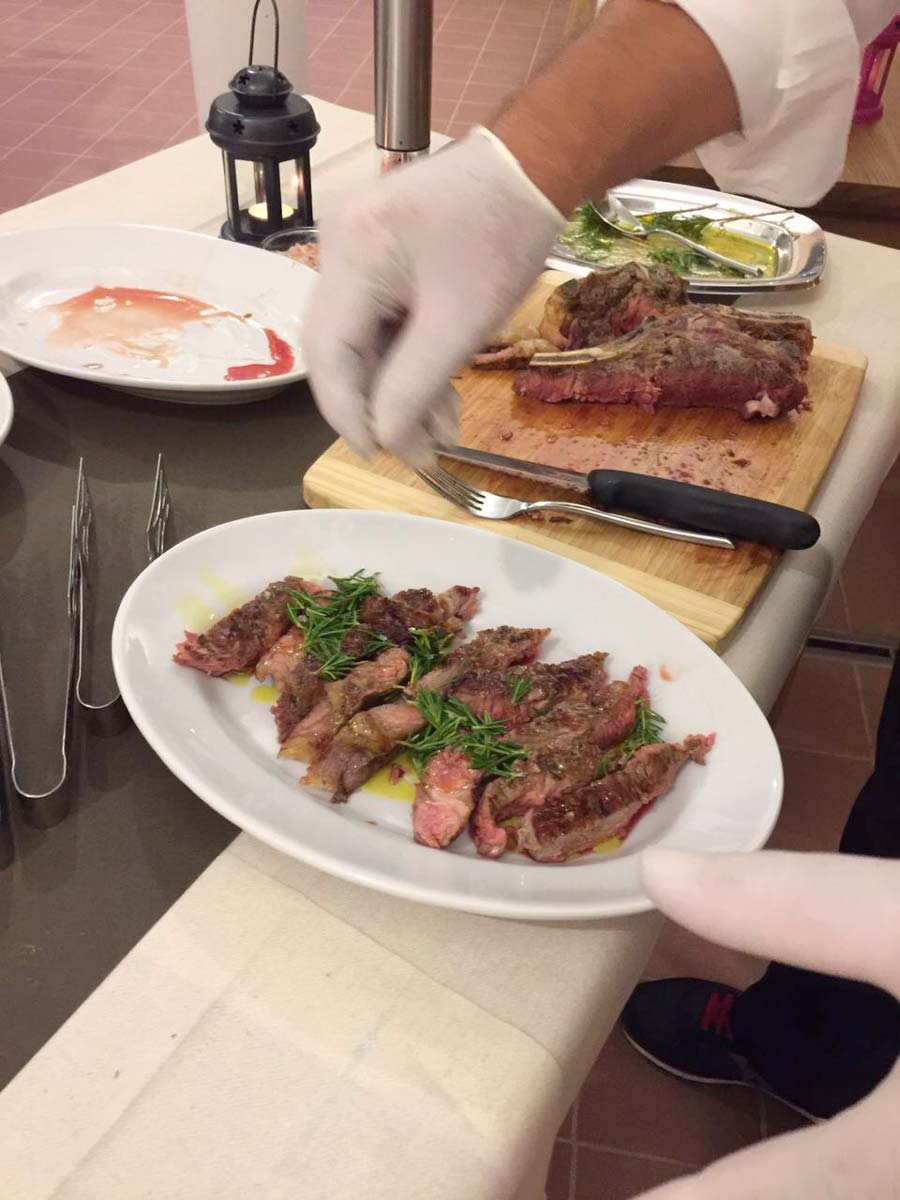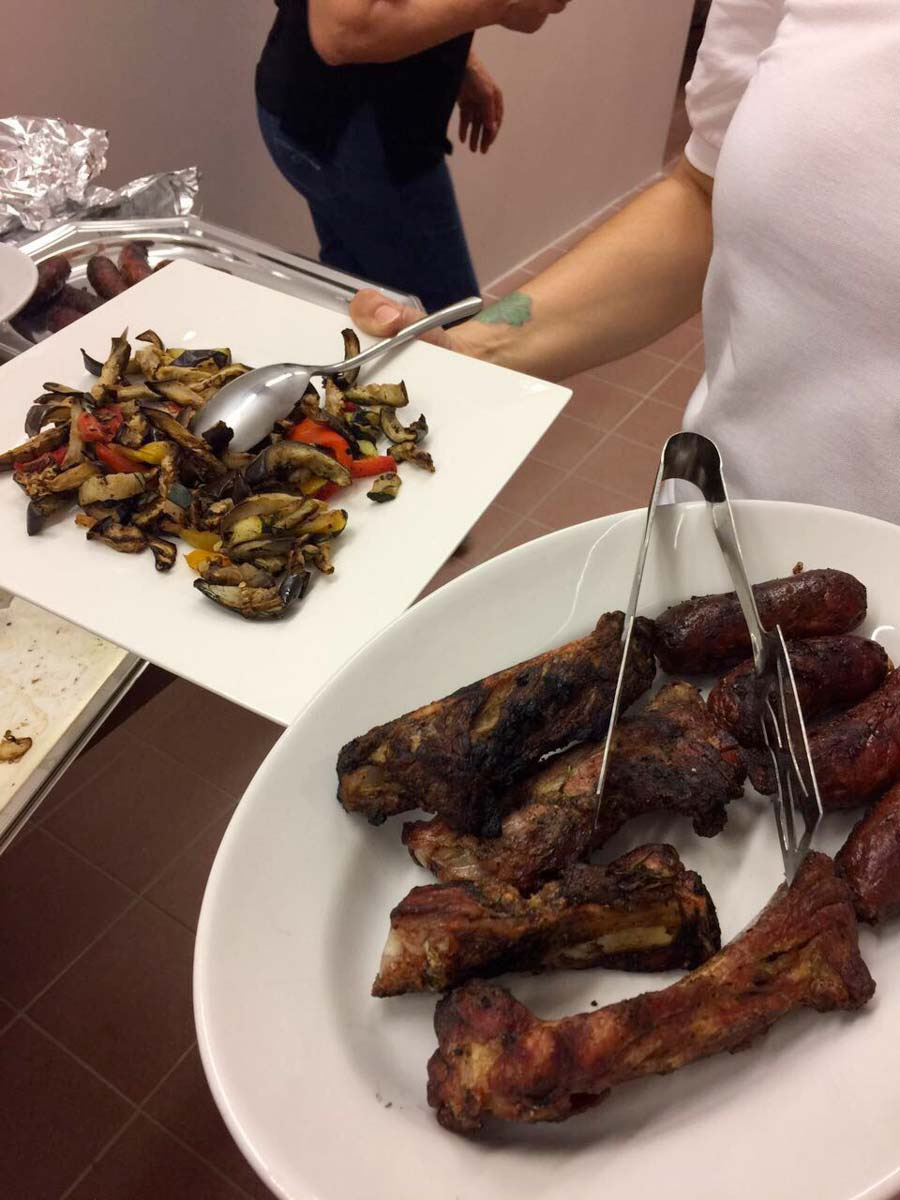 Option 2: Prepare your meals!
If you choose to prepare your meals in your appartment you can buy fresh ingredients directly from us. Our vegetable garden offers a large variety of vegetables such as cucumbers, aubergines, courgettes, onions, lettuce, melons, herbs and more, all organically grown directly by us. Mozzarella, pecorino cheese, fresh cheese, ham, salami and honey are at your disposal.
There is also a Market near Terra Antica. You can ask the staff for directions on how to get there.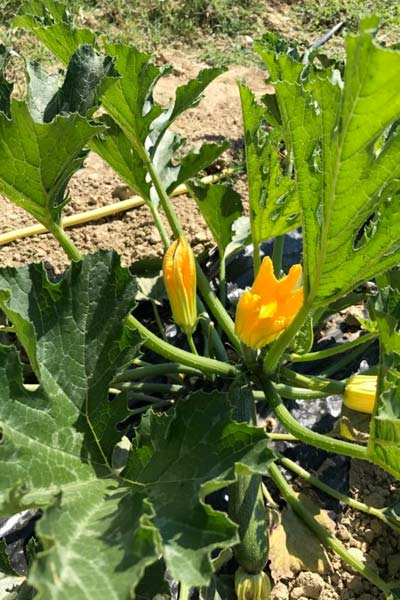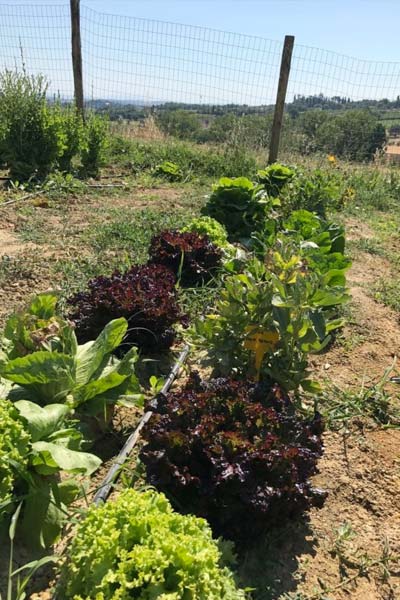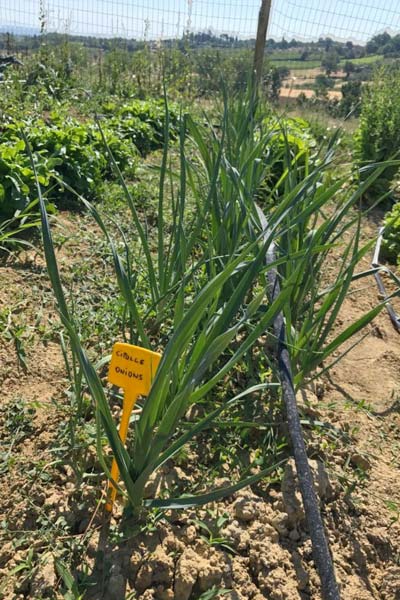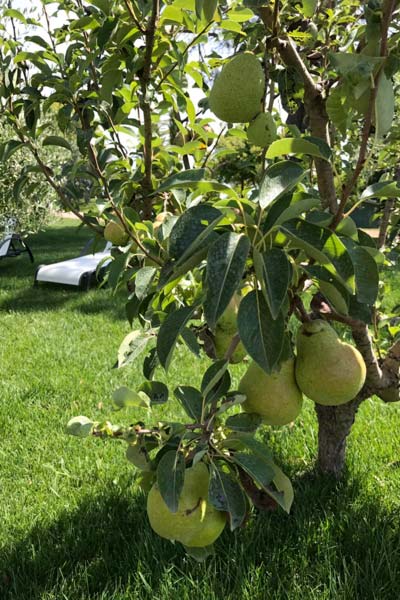 Option 3: A candelight dinner for 2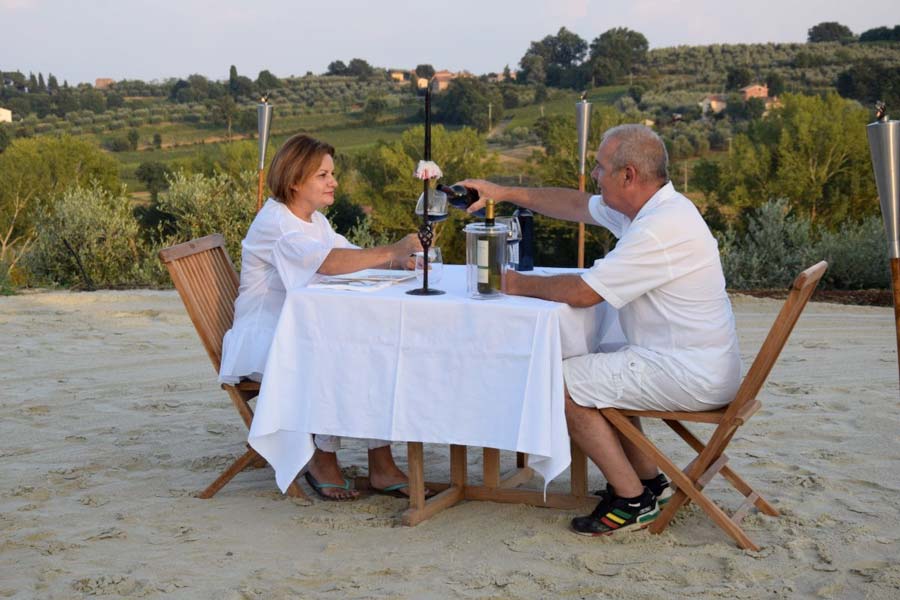 In the evening, we can turn the beach volley court into a romantic place for a candelight dinner, as in the picture: table with candle and chairs in the middle of the field.
You and your love, watch the beautiful Tuscan scenery at sunset. We will serve you Italian food and the best wine. You will have your private Chef and a selected menù.
Contact us for more information.
Option 4: go out for lunch / dinner and visit our trusted partner l'Angolo!
Tradition and innovation are the strong points of the restaurant L'angolo, opened in 1977 and still considered as a landmark in the area for romantic dinners and friends.
The history of this place dates back to when the founder, Gino Contemori, because of a serious illness, was forced to abandon his job as a truck driver and, helped by his young son Paolo and his wife Pia, transform the garage of his truck into a small "trattoria" that has grown with the passing of time and has become what we can now see as the L'Angolo restaurant.
Paolo and his wife Manuela keep making it a treasure, the connection with the Tuscan kitchen and recently they have expanded their dining room with the opening of a new restaurant area, "Olleria", which promotes a new way of cooking the privileged meat "Chianina" on stone.
For those of you who want to discover the Tuscan tradition, a wide selection of dishes is available at the Angolo, bread and vegetable soups, broths, homemade pasta, especially the typical "pici", meats and vegetarian sauces.
When it comes to meat, the kitchen recommends the dish of the house: beef fillet cooked in "Vino Nobile".
There are also several tasting menus in the Dell'Angolo menu along with a varied list of many baked pizzas.
To learn more about our partner L'Angolo you can visit their site: langoloilpiccoloresidence.it