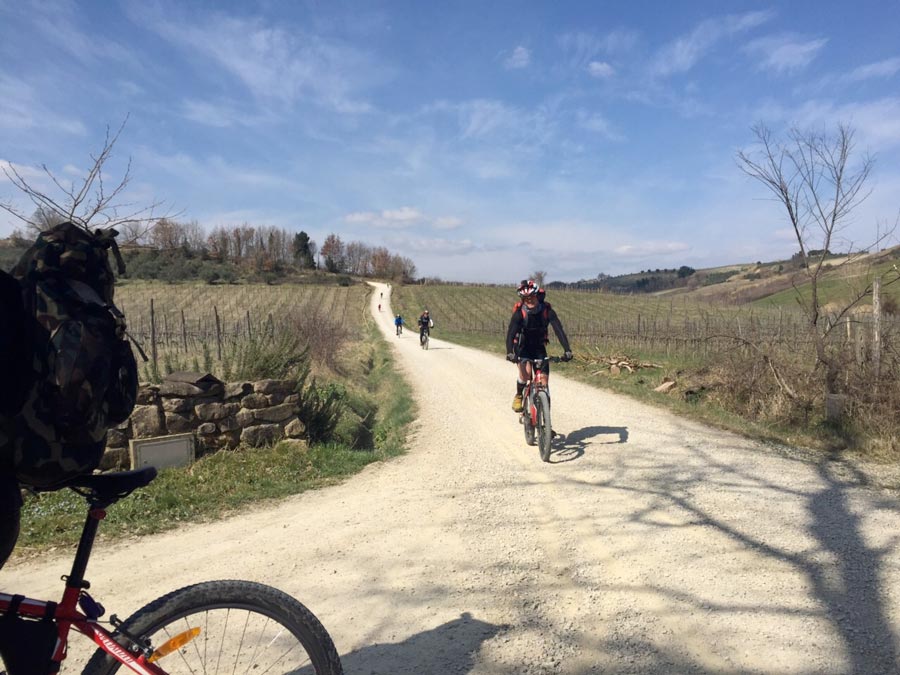 Bike tour
The south of Tuscany is perfect for Mountain biking and Road Cycling. From March to October it is the ideal place for excursions and training.
You can rent the most up to date Bikes or Mountain Bikes from us. If you want we also have electric bikes for help with the hills.
There are numerous tours that can be done that have a beautiful landscapes .For example: "Strada del vino Nobile" which is about 46 km long. This tour takes about half a day.
We also offer Guided tours. Expert guides will take you through the streets and surroundings.
You can get more information on Bike, tours and prices when you arrive at Terra Antica.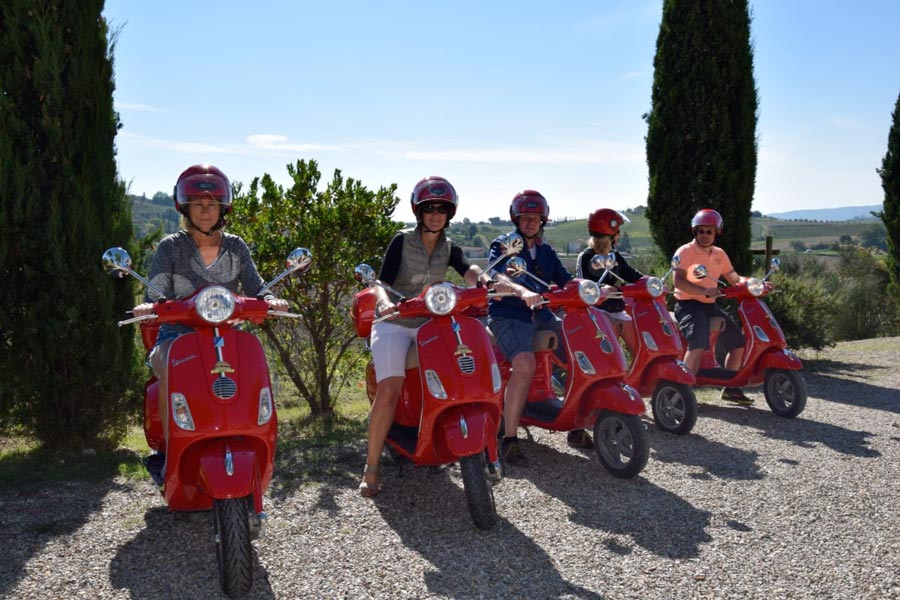 Vespa tour
Another flagship is our Vespa tour. With the red Vespas you can visit all of southern Tuscany, as well as Umbria. Small town like Monticchiello, Pienza and Montalcino can't be missed and Bagno Vignoni, Bagno San Filippo are stops to freshen up and offer refreshment for a tour break.
If you want ... we are happy to offer you suggestions for other beautiful itineraries.
If you want to see other beautiful places our expert guide can help you.
You can get more information on Vespa tours and prices when you arrive at Terra Antica.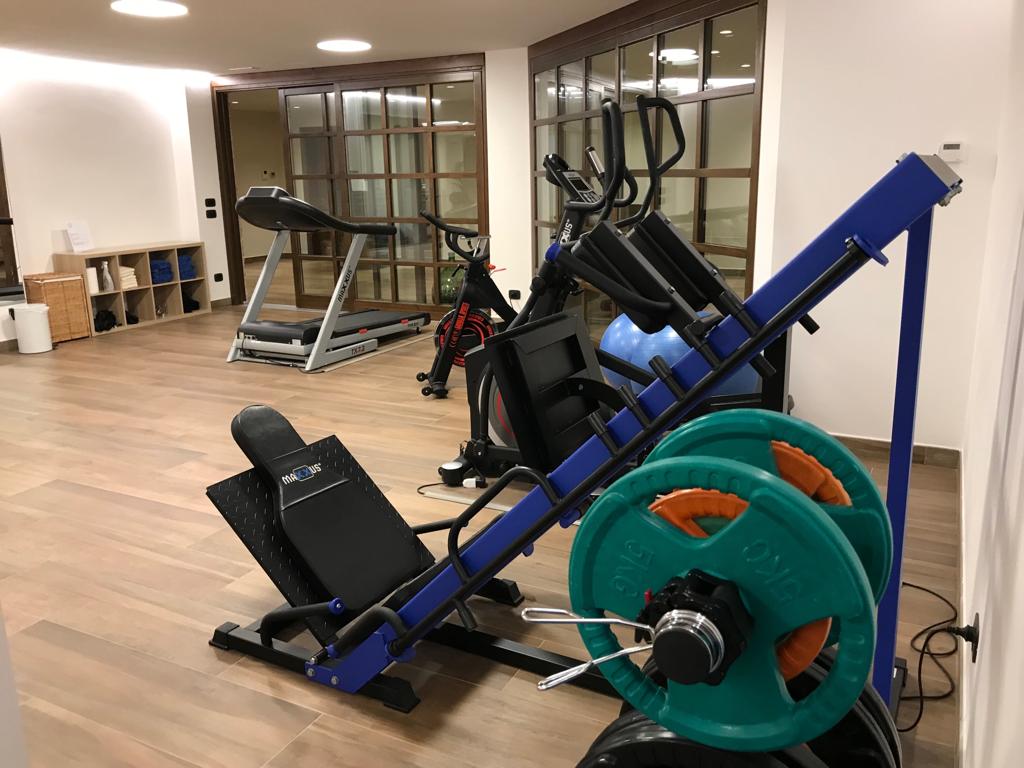 Gym
The gym is perfect for anyone who would like to add some exercise to their holiday program. Thanks to wide range of equipment at disposal, you can do the most varied exercises. If you want  to do some cardio, a circuit training, or just lift some weights – thanks to our Gym, you can do it.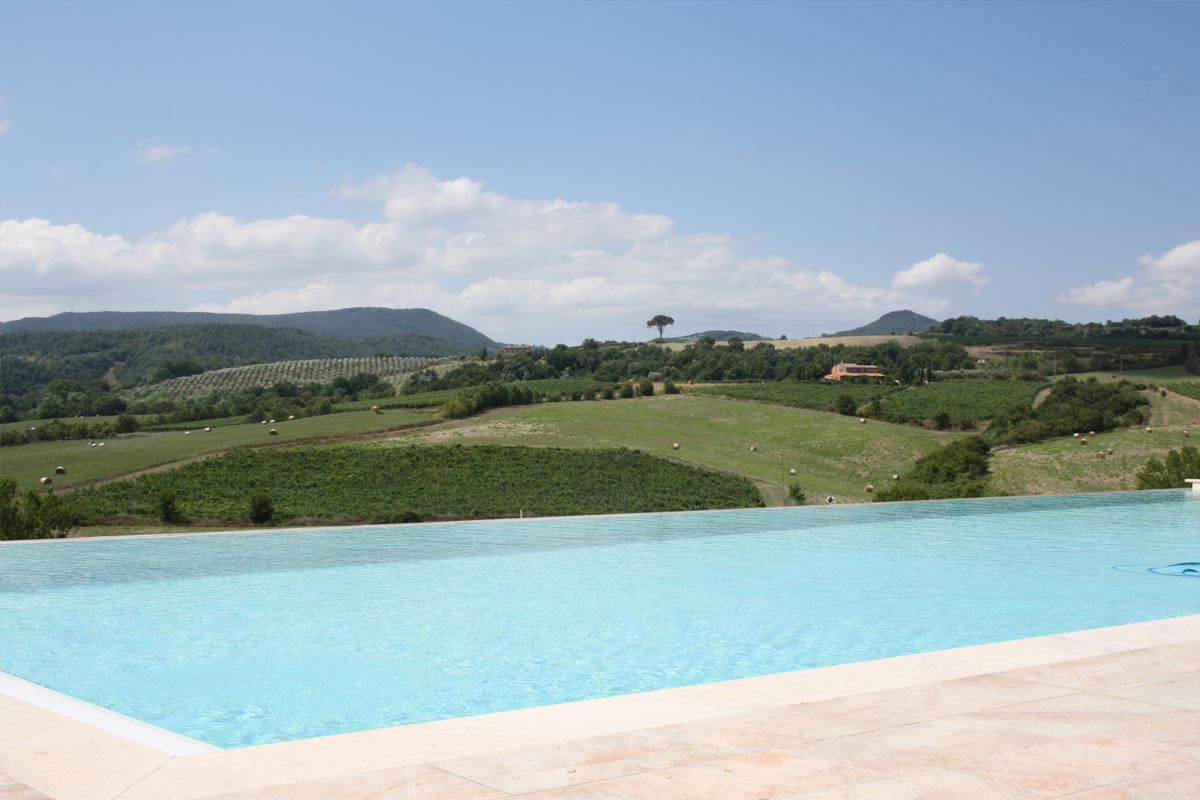 The big infinity pool
The big infinity swimming pool is the ideal place to spend time during a hot summer day. Eight lounge chairs, four umbrellas and two small tables provide a relaxing atmosphere for you and your family / friends.
Lie down, read your favorite book, and sometimes refresh yourself. Whether you are inside or outside the pool you can enjoy the beautiful views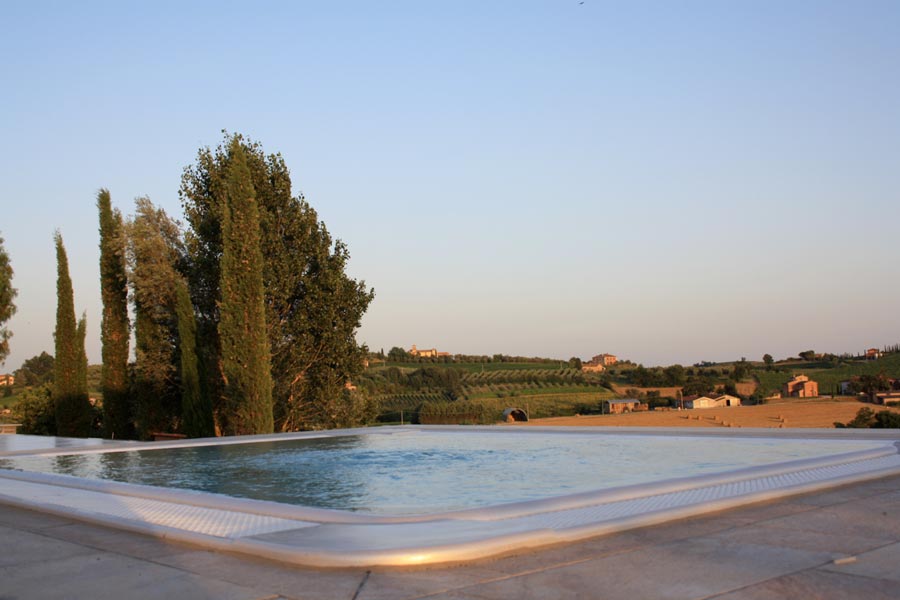 Whirlpool
After a long day of a tour or bike tour there is nothing better than a good immersion in hot water? No problem! Next to our pool is our whirlpool. Enter and watch the sunset with its beautiful colours while you getting a delicate massage from the water.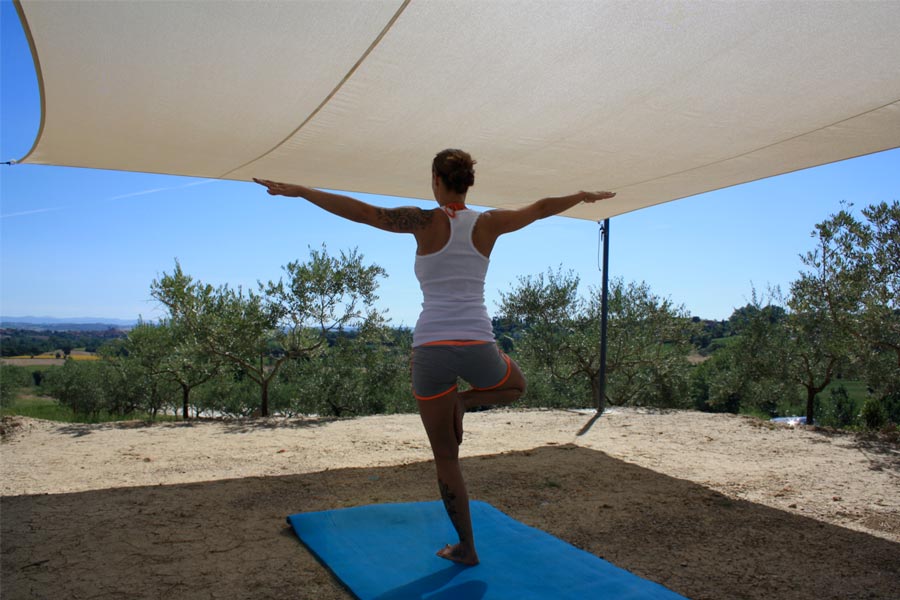 Yoga
"When you find peace within yourself, you become the kind of person who can live at peace withothers. " - Peace Pilgrim
Yoga is a very well known and widley accepted practice nowadays We also believe that it is the perfect mix of exercise and relaxation. In the middle of our olive groves, we have built a place entirely dedicated to Yoga. Take a deep breath and relax!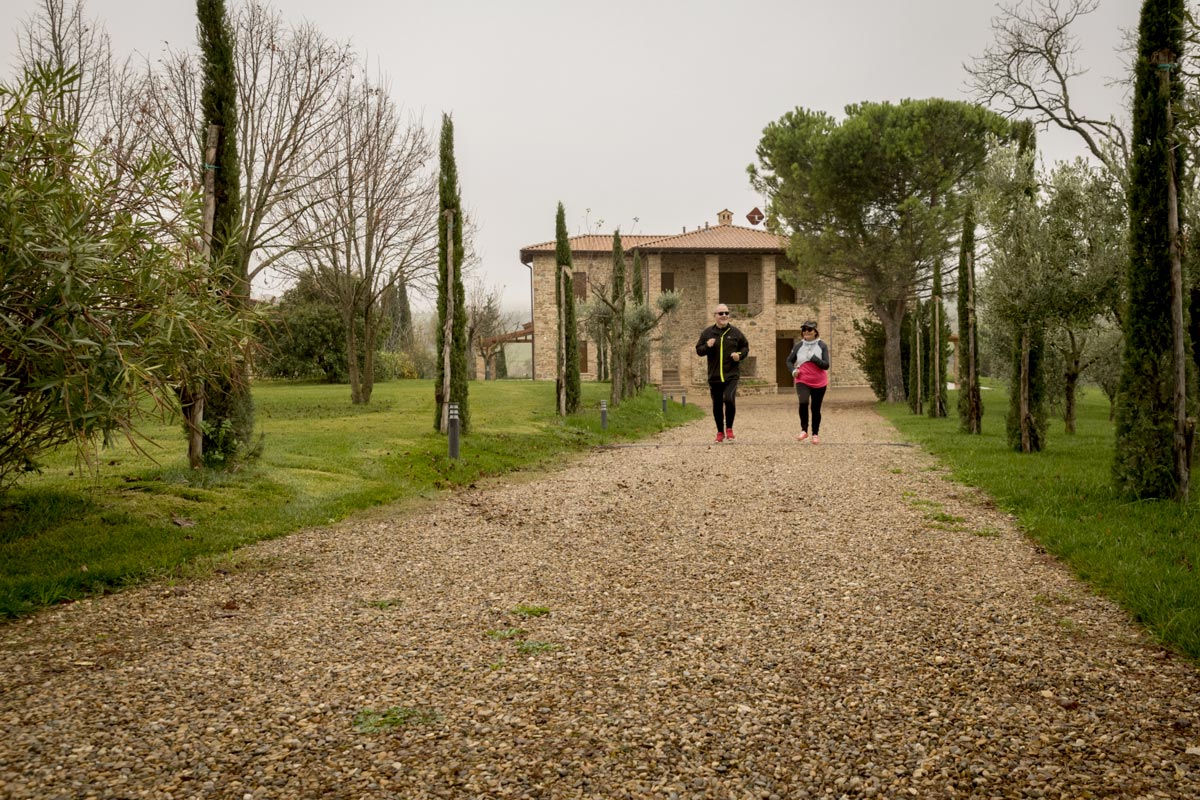 Jogging
Cardiovascular activity is present in all of us nowaday. So we didn't want to interrupt our daily fitness routine. So we decided to build a path of about 2 km at the foot of the hill of Terra Antica.
The jogging path runs through the  vineyards and olive groves and has a small stream beside it. Enjoy the ride!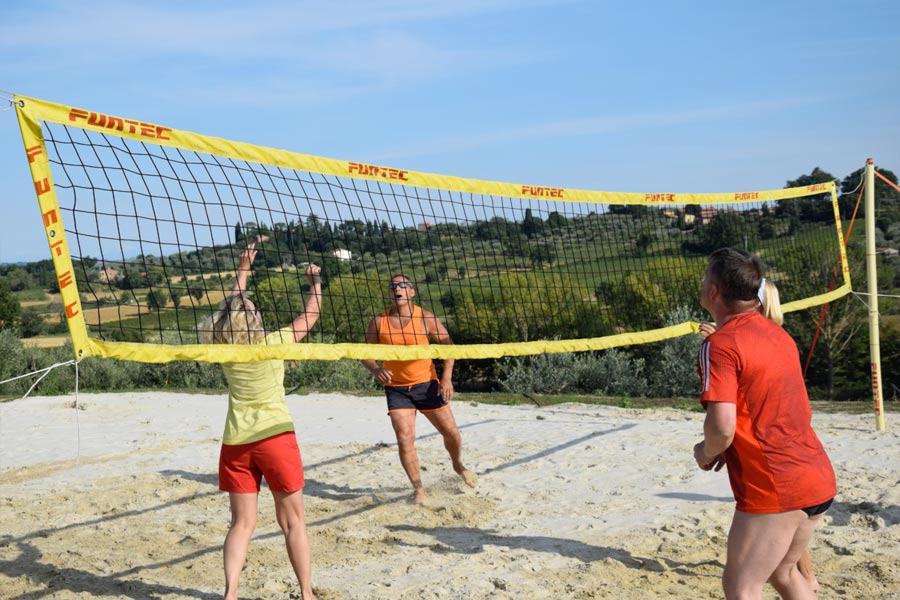 Beach Volley
Behind the Yoga area you is our beach volley court. Here, among the olive groves and vineyards, the old and young come together to have fun in the sand.